litter C
Vrh C "Clever the Magnificent Seven"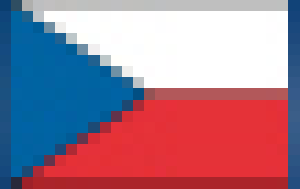 Seven beautiful pups (2 boys, 5 girls) were born on Sunday, April 12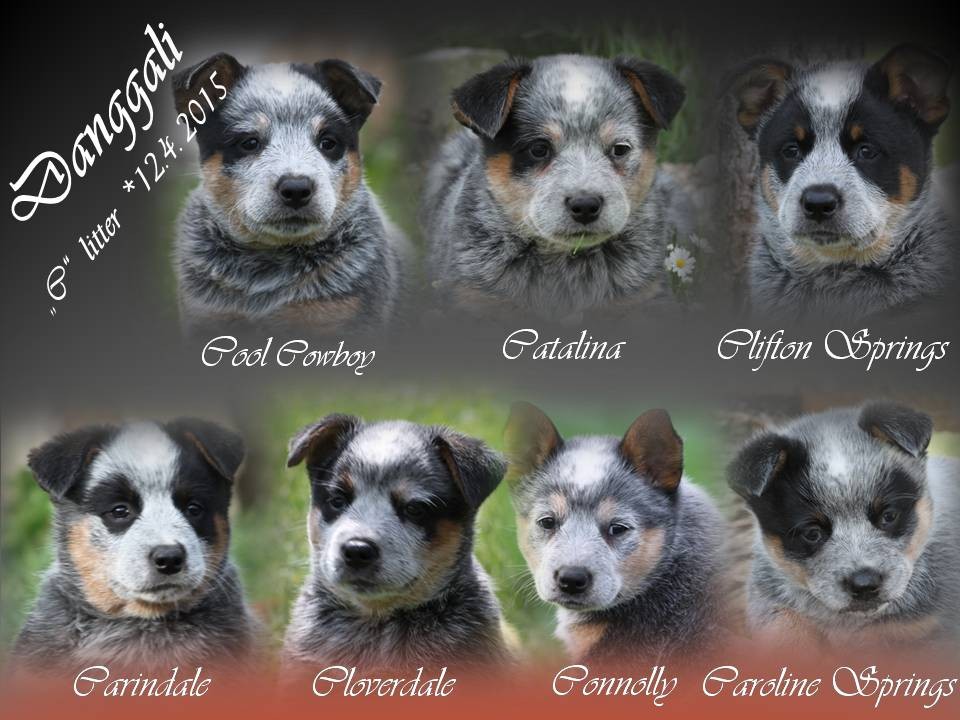 GrandCh Quoin Princess Cidabro aka Vendy,HIC X AOM Ch Kurpas´Promise Land aka Moses,HIT
HD A, ED 0, PRA B, BAER OK, HD A, ED 0, PRA A, BAER OK,
Czech Champion American champion
Slovak Champion Norwegian champion Schwedish champion
Club Junior Champion, JCh CR, JCh SR, International champion
Herding instinct certificate – sheep (october 2012)
Czech GrandChampion

coursing licence
Vendy´s pedigree Moses´s pedigree
Stud dog "Moses" meets our basic requirements- exterior with strong bones, all available medical tests, good temperament and excellent pedigree.
"Moses" always chooses very responsibly that our puppies are healthy, balanced character to their new owners made ​​happy.
Puppies are raised in the home, used to children, socialized, wormed, vaccinated, microchipped and audiometric testing for deafness (BAER-test). Both of the parents have always conducted DNA tests on the PRA-prcd, PLL.
Vendy is a direct daughter of world champion "King" WW Heelersridge Emublu King 2009, 2010, 2012, both of her parents in their pedigree have several world champions and champions of Australia. Puppies will be suitable for all dog sports, and given that the two have met aptitude test HIC, we expect working abilities.
Moses is a wonderful stud male with strong bones, with excellent temperament, beautiful head. It comes from the great American Kennel "Kurpas", he is a champion of many countries. His daddy is a wonderful "Chris" 2 x AOM Am / Can. Ch Kurpas' Born Again, HIC , mum beautiful "Meme" CH. Kurpas' It's All About Me, HIC and grandpa is a multiple champion amazing "Bully" Am / Can Ch carbene Copy's Cut The Bull HSAcs, from Kennel "Kokopelli" and grandma is "pretty little girl Keeper" CH Kurpas Promise Keeper, CGC
News litter C :)
07.02.2016 - EESTI TALLINN International show « Winter cup»
junior class - "Smoki" Сatalina Danggali J.CAC J.BOB BOS!!!
Judge Revaz Khomasuridze
2016 02.07. - IDS DUOCACIB Brno
judge: Krinke M.
junior class: "Erinka" Carindale Danggali Ex1, JCAC
2016 02.06. - IDS DUOCACIB Brno
judge: Piskay V.
junior class: "Erinka" Carindale Danggali Ex1, JCAC
many congrats!!!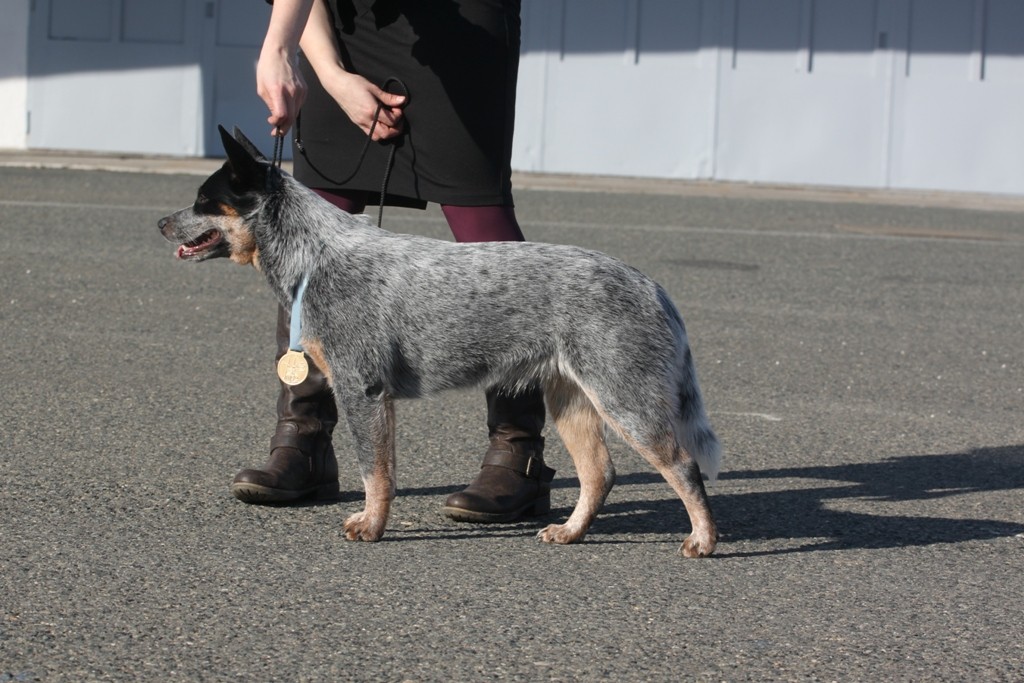 2016 02.02. - was inserted videos of puppies litter C ►litters
2016 01.31. - NEWS "Koko" Cool Cowboy Danggali
awasome boy :)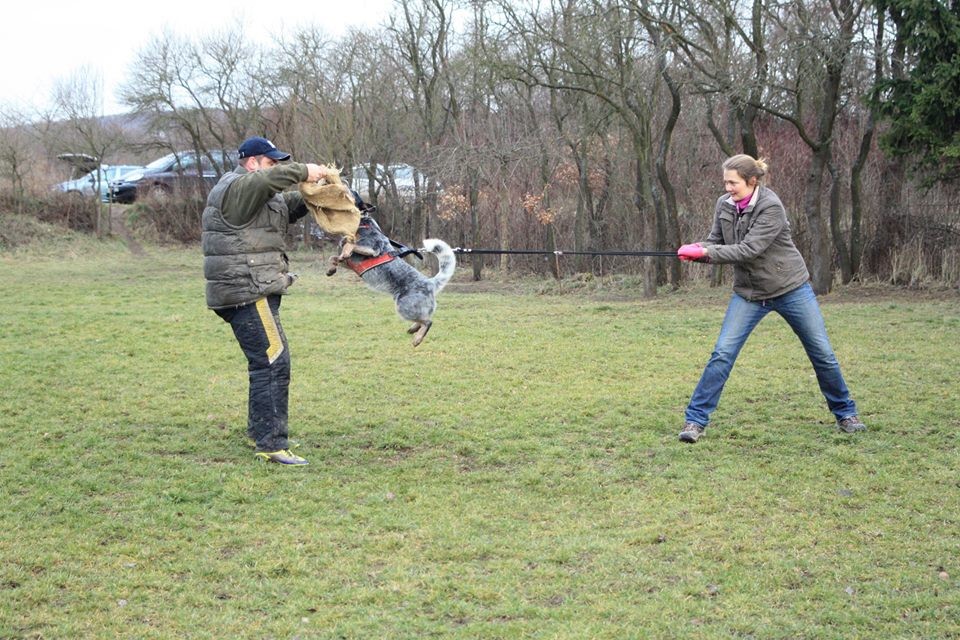 2016 01.10. -

President's Cup Hungary
judge: Dr. Kelemen Atilla, HU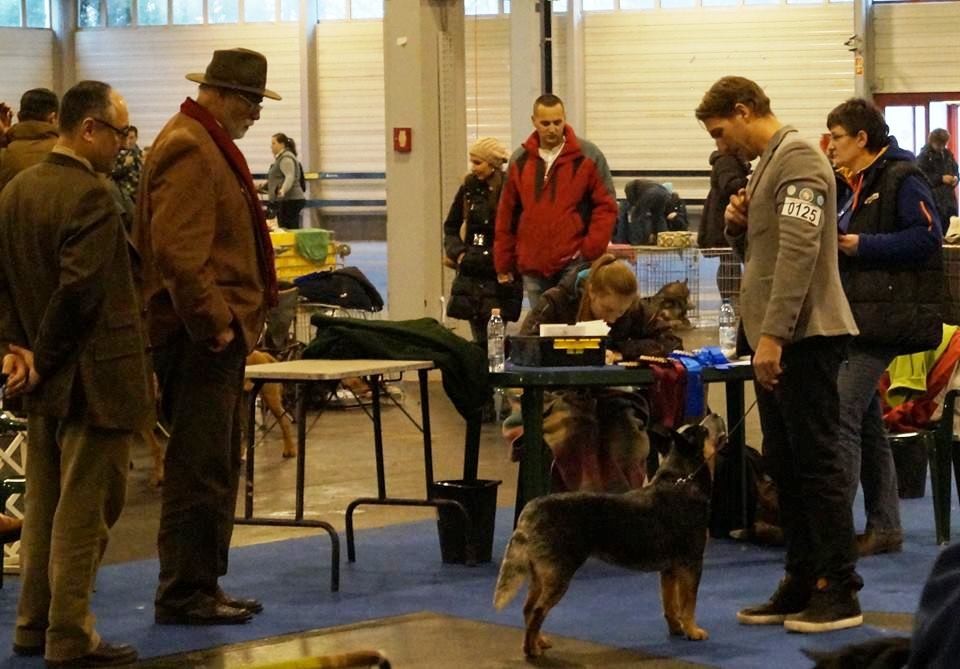 puppy: Cloverdale Danggali "Cloe" VP1

2015 11.28. - Winner Dogshow Nitra SK
Judge: Václavik M., CR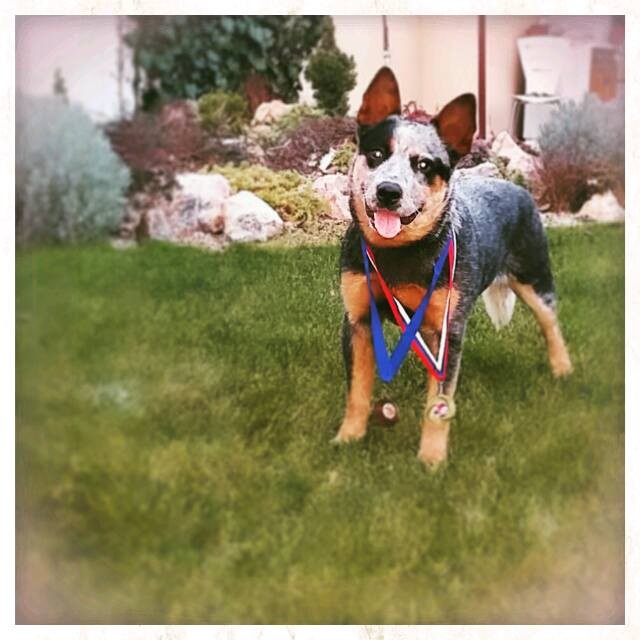 Puppy class VP1

2015 11.29. Slovakia Cup Nitra SK
Puppy class VP1
Nany thanks for super news from our Hungary friends breaders of "Cloe" Cloverdale Danggali of course many congrats!!!
10/12 2015 - new photo Cony "Connolly Danggali" and Smoki "Catalina Danggali"
10/11 2015 - awesome boy Cowboy "Cool Cowboy Danggali" his another trenink of herding, he´s very skilful :)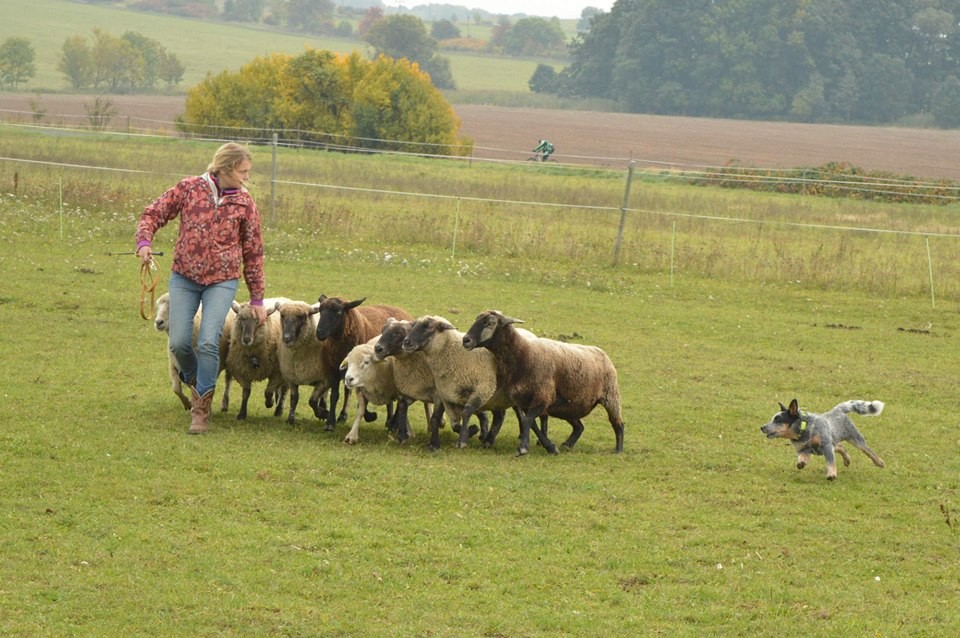 https://www.facebook.com/marketa.hruskova/videos/10206697395612245/
30.9.2015 - news from Conny Podještědská výstava psů 12.9.2015
rozhodčí Krinke M., CZ
tř. štěňat: Connolly Danggali "Conny" VN1
"very promising, very perspective body structure, excellent character and excellent pigment."
Many congrats!!!
09/26 2015 - Club Dog Show Mlada Boleslav
judge Maruskova M., CZ
puppy class: Cool Cowboy Danggali "Kovboj" VP1, and 5th place in BIS PUPPY!!
Judge: "nice puppy with super charakter" :).
Many congrats and we wish both another more show successes.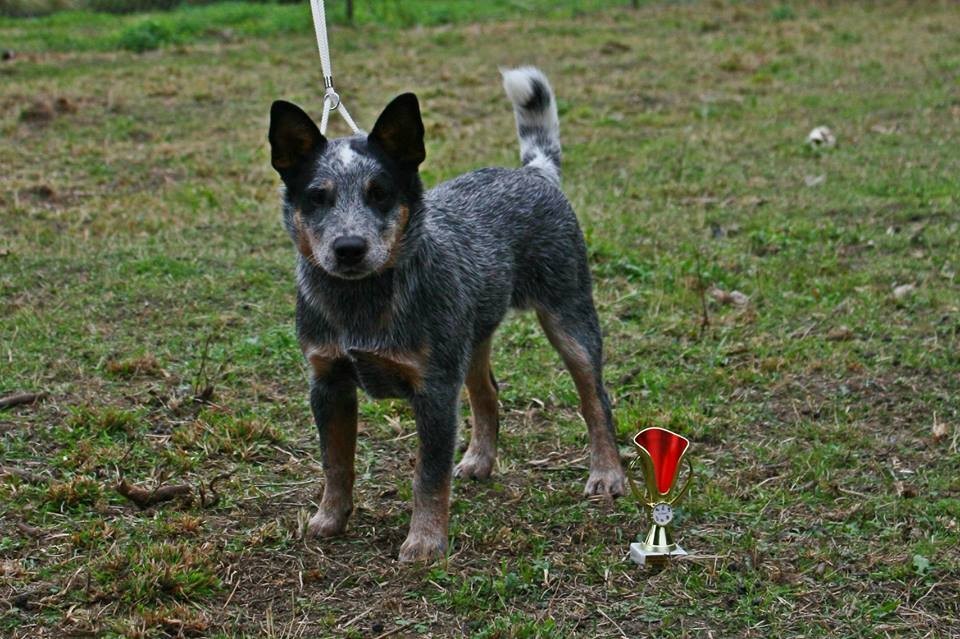 ACD, judge Matyas J., SK
puppy class: Carindale Danggali "Erinka" VP1,
It was the first show for Erin. She is appearing very promise :). Judge likes her. Many thanks her breaders for super exhibition.
5.9.2015 - first herding training Cool Cowboy Danggali "Kovboj" (5 month old), amazing boy :)
https://www.youtube.com/watch?v=FMDv3PD-kE8
August 29 - 30th 2015 - INTERDOG BOHEMIA MVP Mladá Boleslav
puppy class - Cool Cowboy Danggali "Kovboj" VP1
August 8th 2015 - roaring success!!!! Herend National Dogshow Hungary
baby class - Cloverdale Danggali "Cloe" VP1 and BIS PUPPY!!!
Many congratulats!!!
Clifton Springs Danggali - sold
Cool Cowboy Danggali - sold
Carindale Danggali - sold
Connoly Danggali - sold
Cloverdale Danggali - sold
Catalina Danggali - sold
Caroline Springs Danggali - sold
30.5.2015 - poslední focení než nás štěňátka opustí :( http://danggali.rajce.idnes.cz/Danggali_Vrh_C_7_tydnu/
26.5.2015 - 6 weeks - :)
new photos here http://danggali.rajce.idnes.cz/Danggali_Vrh_C_6_tydnu/
Clifton Springs Danggali 4 034g - reserved
Cool Cowboy Danggali 3 077g - reserved
Carindale Danggali 3 530g - reserved
Connoly Danggali 3 145g - reserved
Cloverdale Danggali 3 480g - reserved
Catalina Danggali 3 170g - reserved
Caroline Springs Danggali 3 336g - reserved
19th May 2015 - 5 weeks :)
http://danggali.rajce.idnes.cz/Danggali_Vrh_C_5_tydnu/
Clifton Springs Danggali - reserved
Cool Cowboy Danggali - reserved
Carindale Danggali - reserved
Connoly Danggali - reserved
Cloverdale Danggali - reserved
Catalina Danggali - reserved
Caroline Springs Danggali - reserved
4 weeks
Clifton Springs Danggali boy/ 2240g - reserved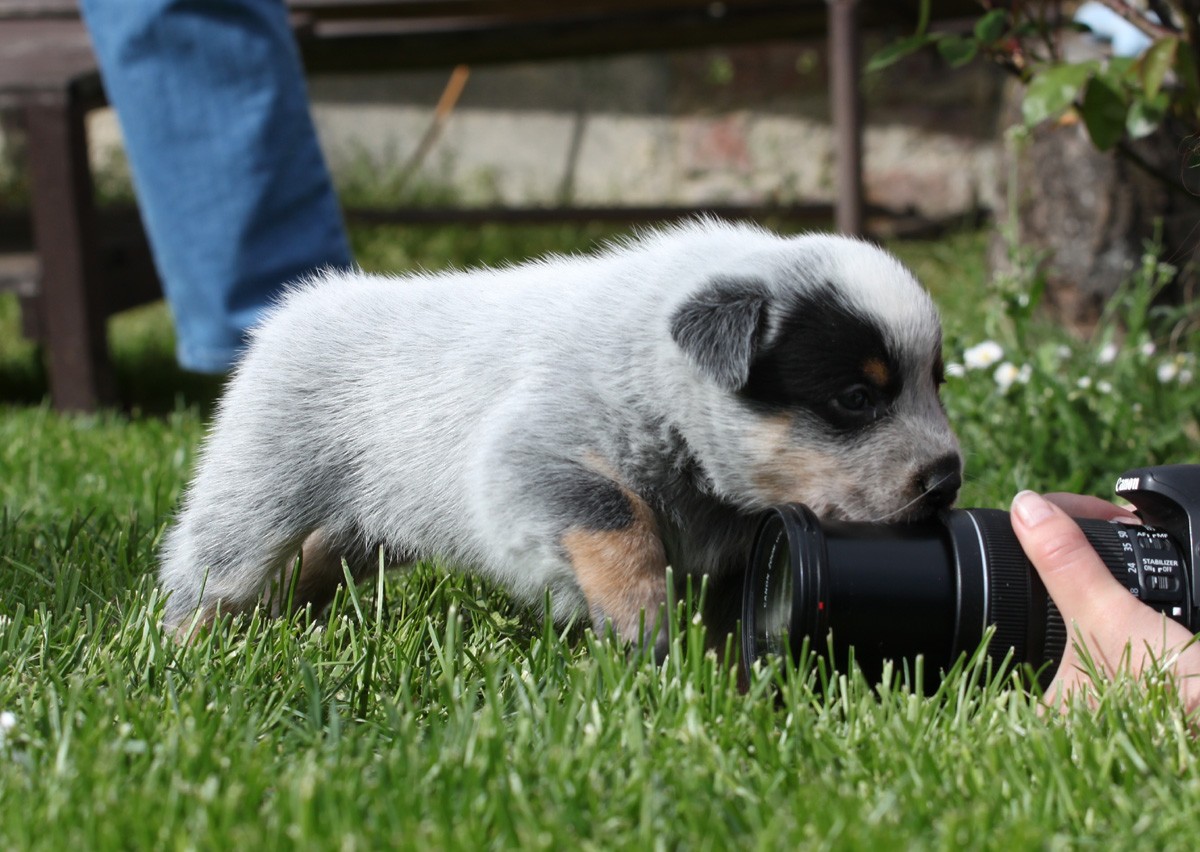 Cool Cowboy Danggali boy/ 1800g - reserved
Carindale Danggali girla/ 2030g - reserved
Connoly Danggali girl/ 1800g - reserved
Cloverdale Danggali girl/ 2100g - reserved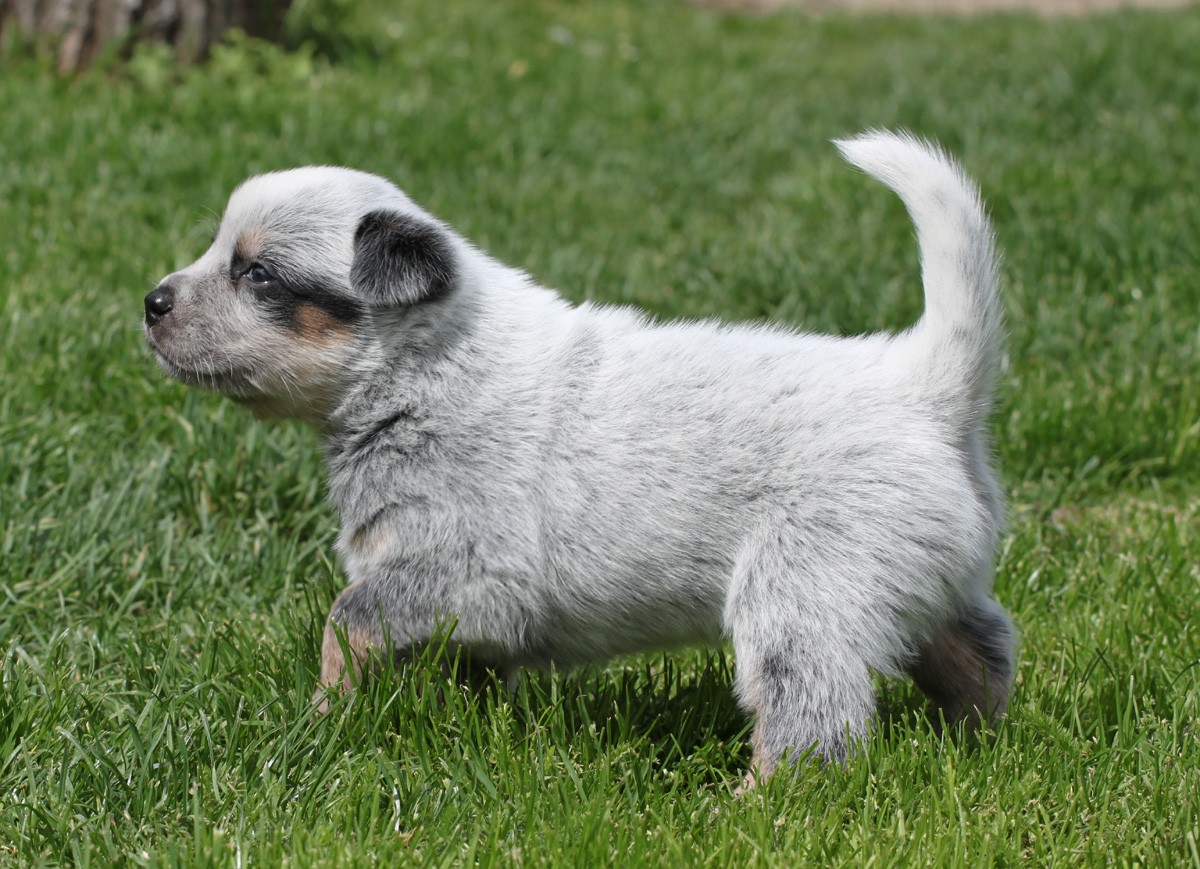 Catalina Danggali girl/ 1970g - reserved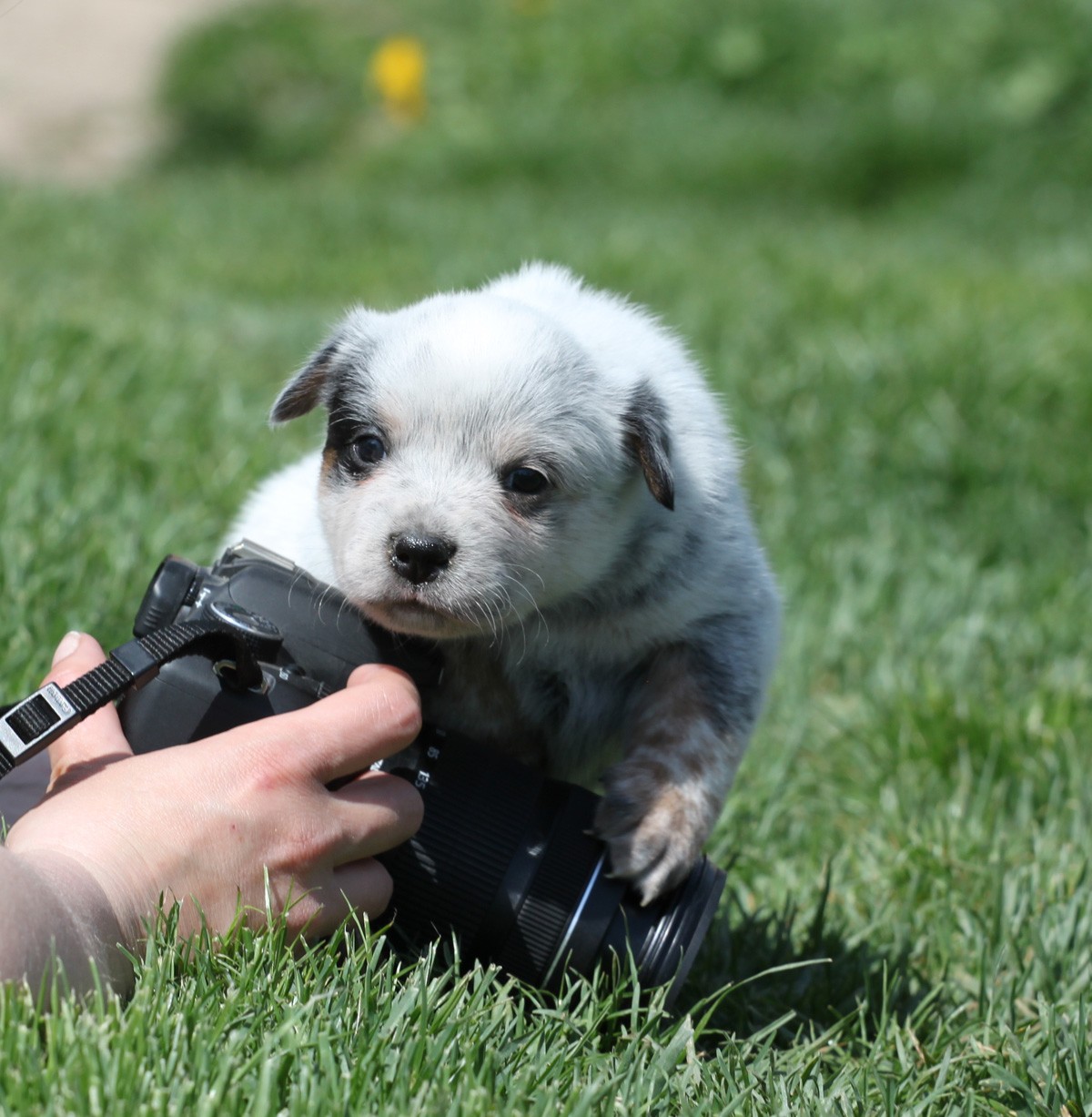 Caroline Springs Danggali girl/ 1880g - reserved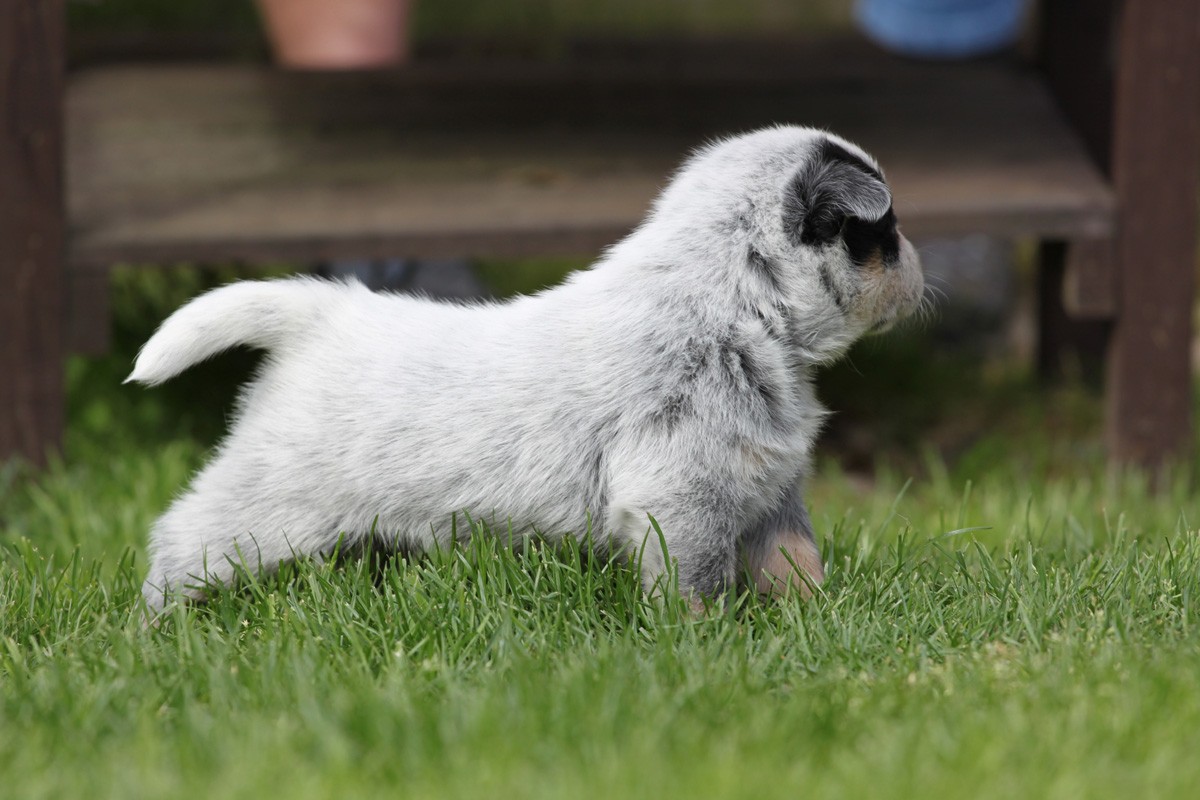 May 9th 2015 - puppies 4 weeks old
►http://danggali.rajce.idnes.cz/Danggali_Vrh_C_4_tydny_venku
May 5th - a nice day :)
http://danggali.rajce.idnes.cz/Danggali_Vrh_C_3_tydny_venku
Puppies 3 weeks :)) http://danggali.rajce.idnes.cz/Danggali_Vrh_C_3_tydny/
Clifton Springs Danggali boy/ weight 1715g - reserved
Cool Cowboy Danggali boy/ weight 1402g - reserved
Carindale Danggali girl/ weight 1508g - reserved
Connoly Danggali girl/ weight 1340g - reserved
Cloverdale Danggali girl/ weight 1641g - reserved
Catalina Danggali girl/ weight 1520g - reserved
Caroline Springs Danggali girl/ weight 1432g - reserved
Puppies 13. day :))
Boy 1 weight 1179g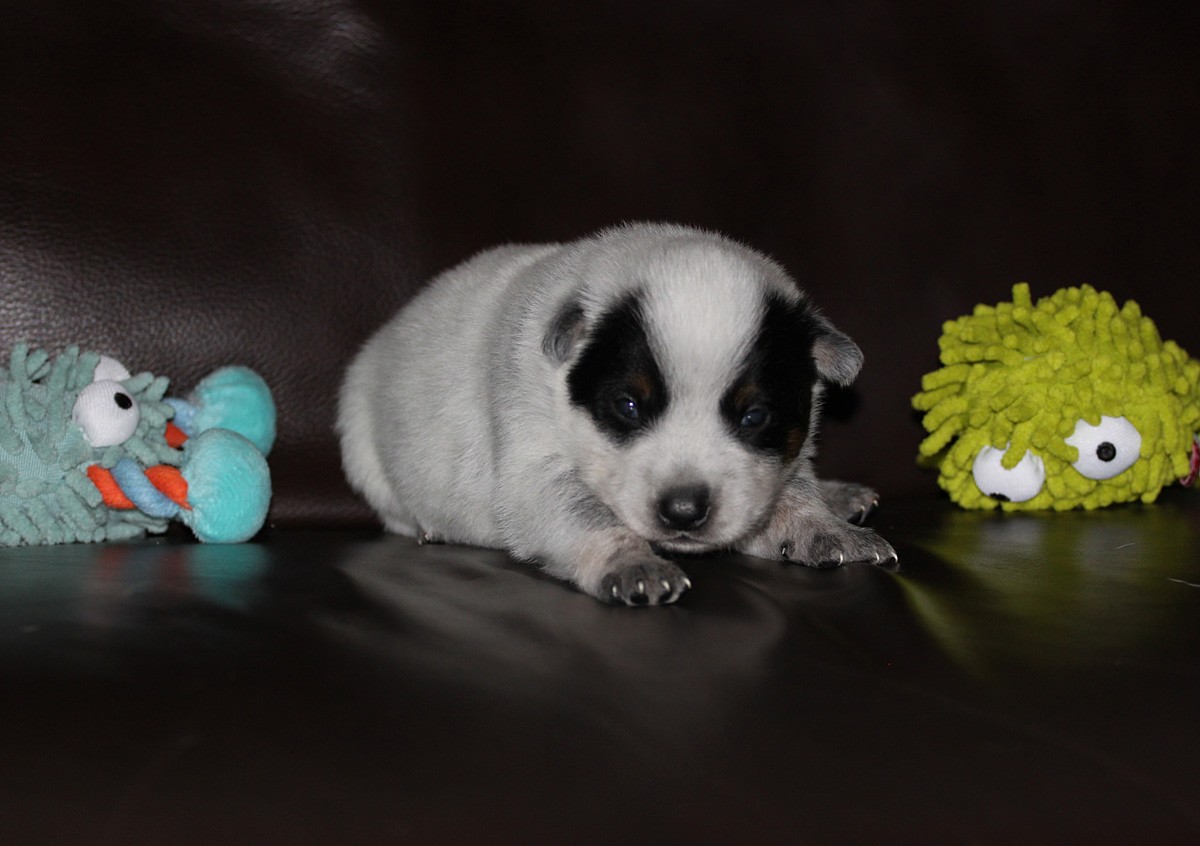 Boy 2 weight 1000g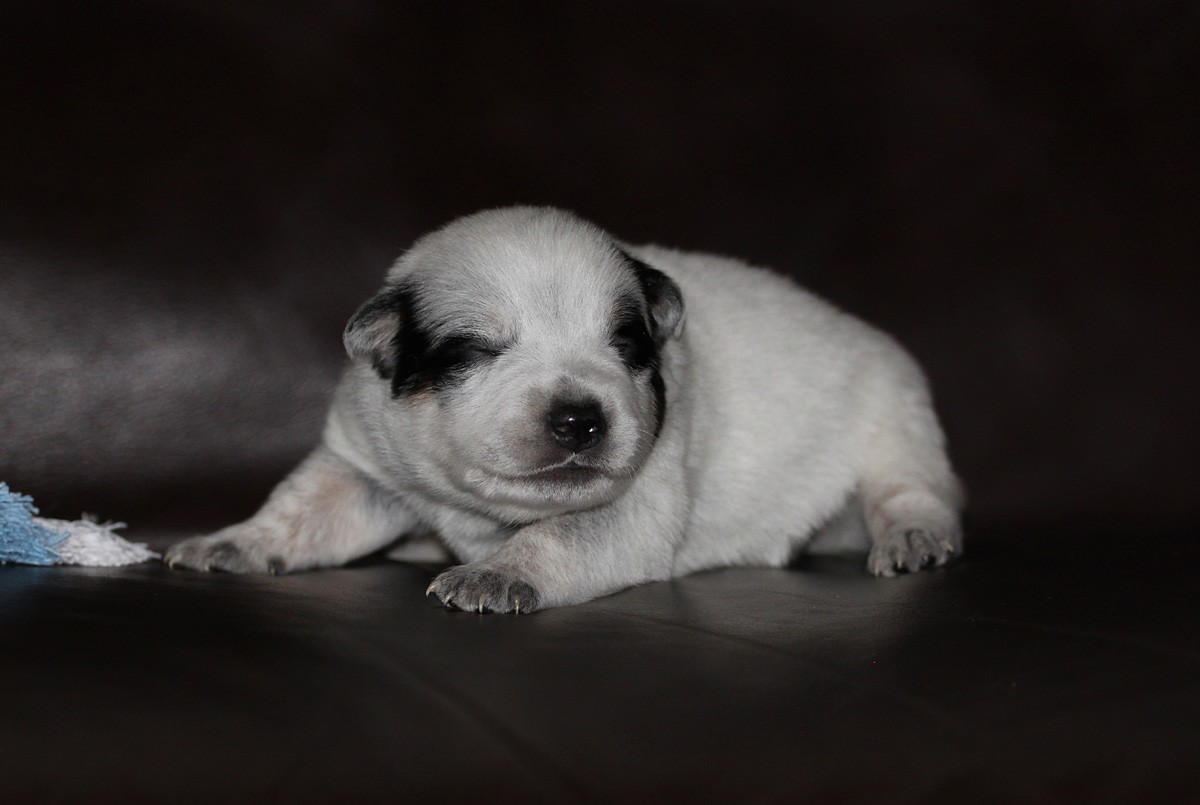 Girl 1 weight 1120g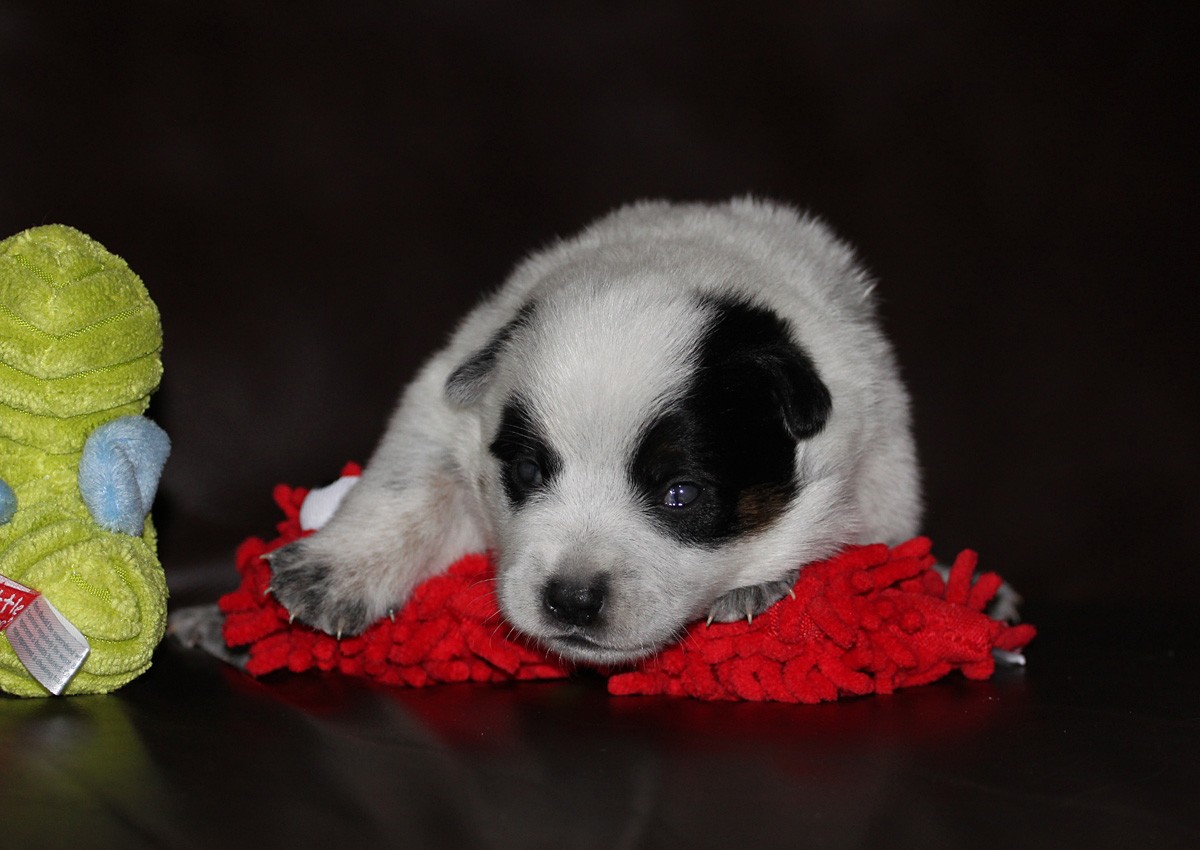 Girl 2 weight 910g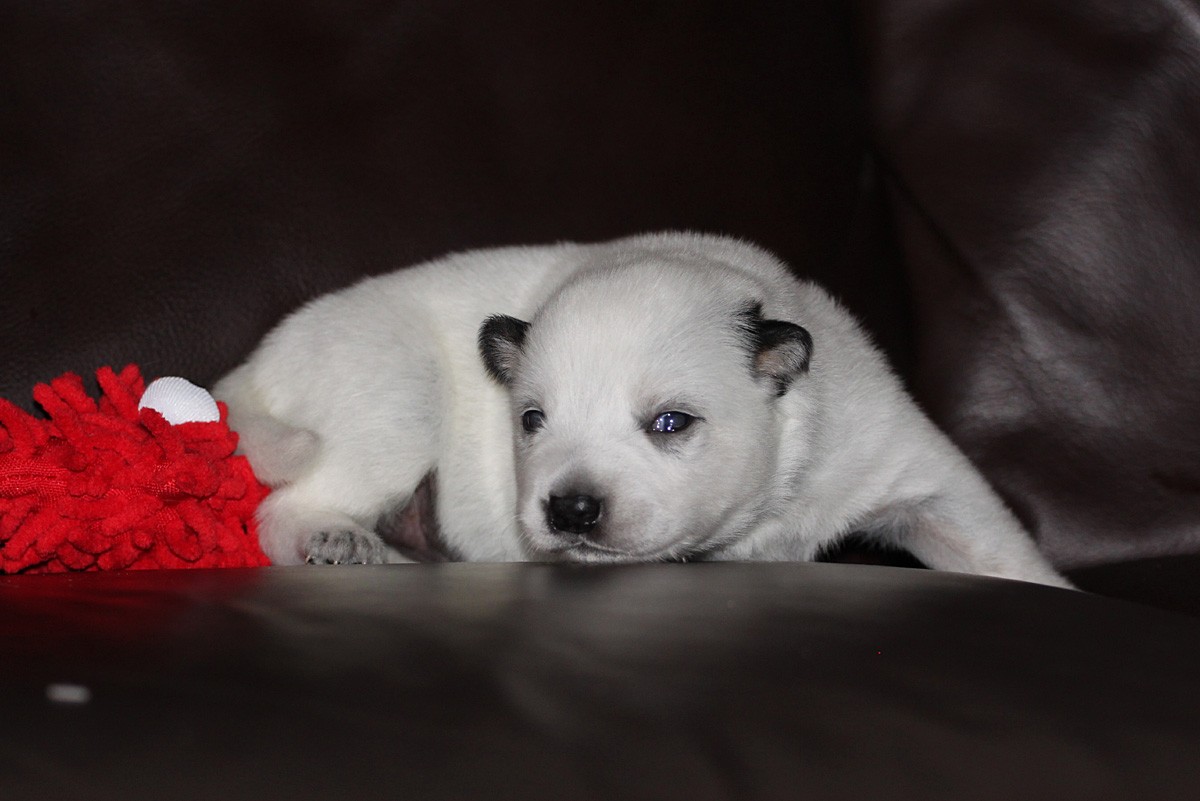 Girl 3 weight 1136g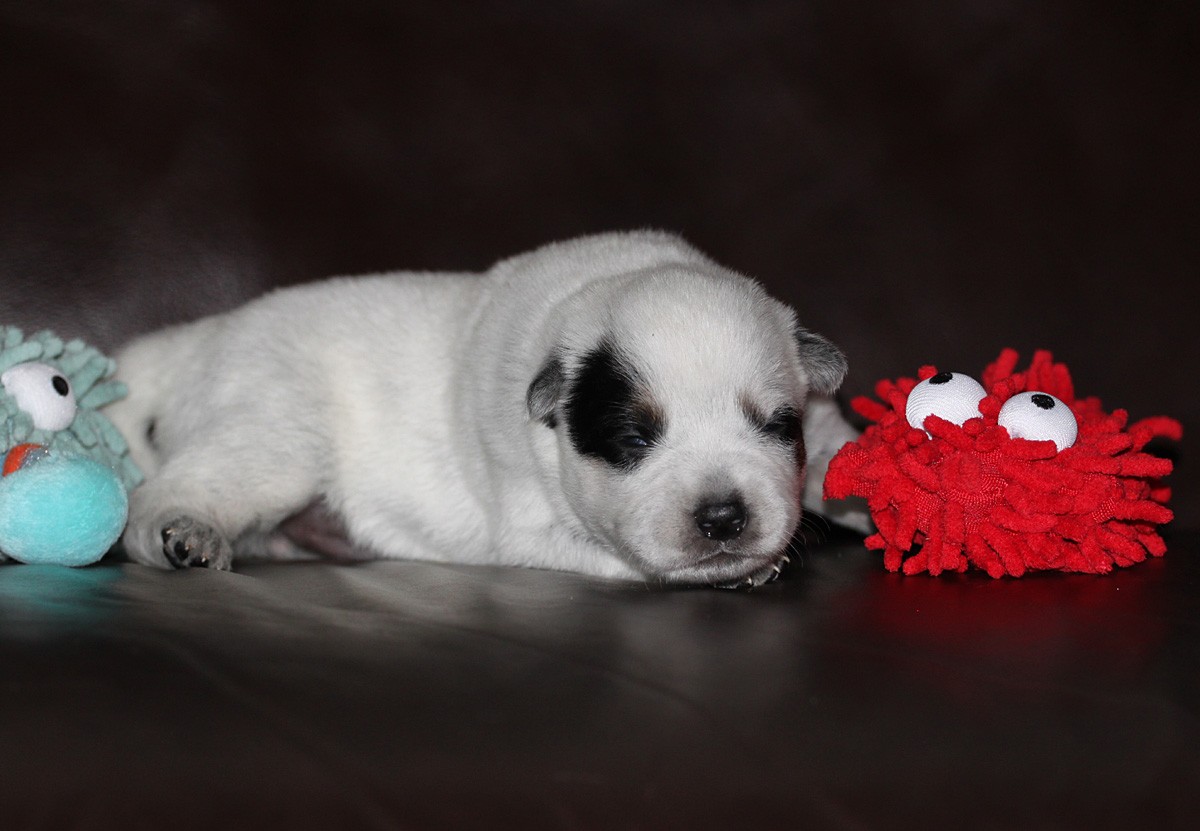 Girl 4 weight 1077g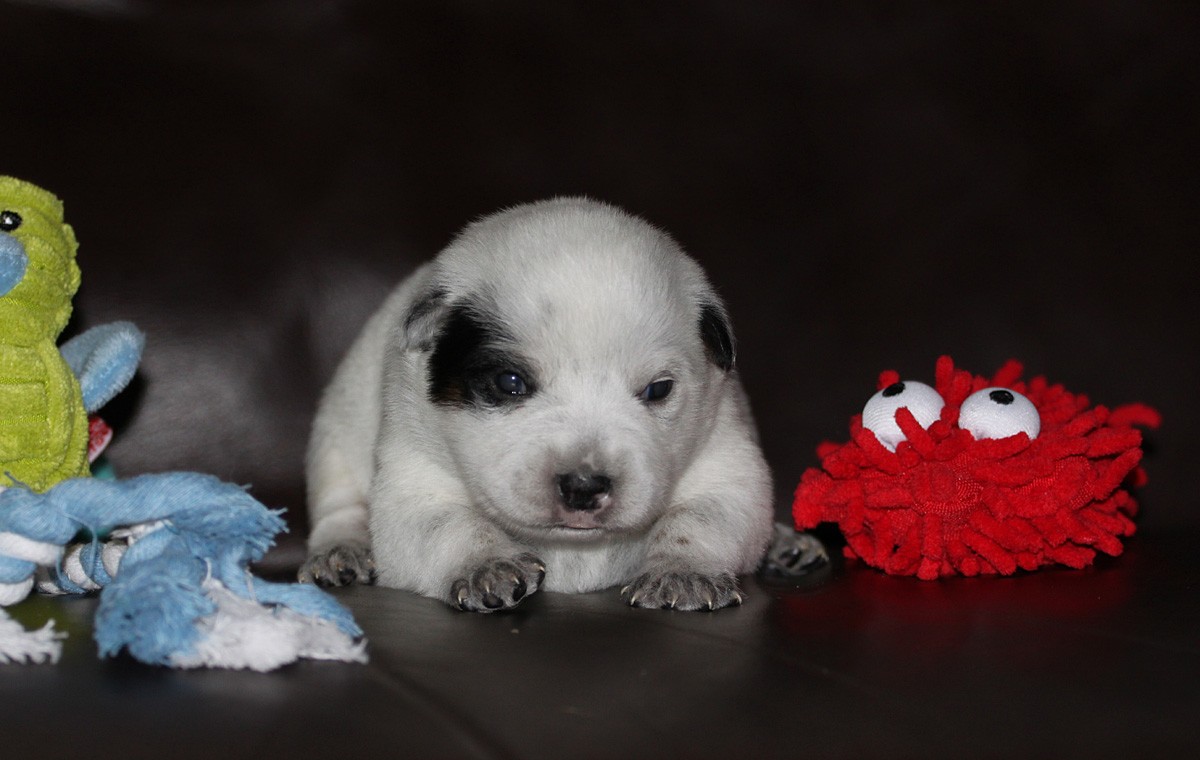 Girl 5 weight 1010g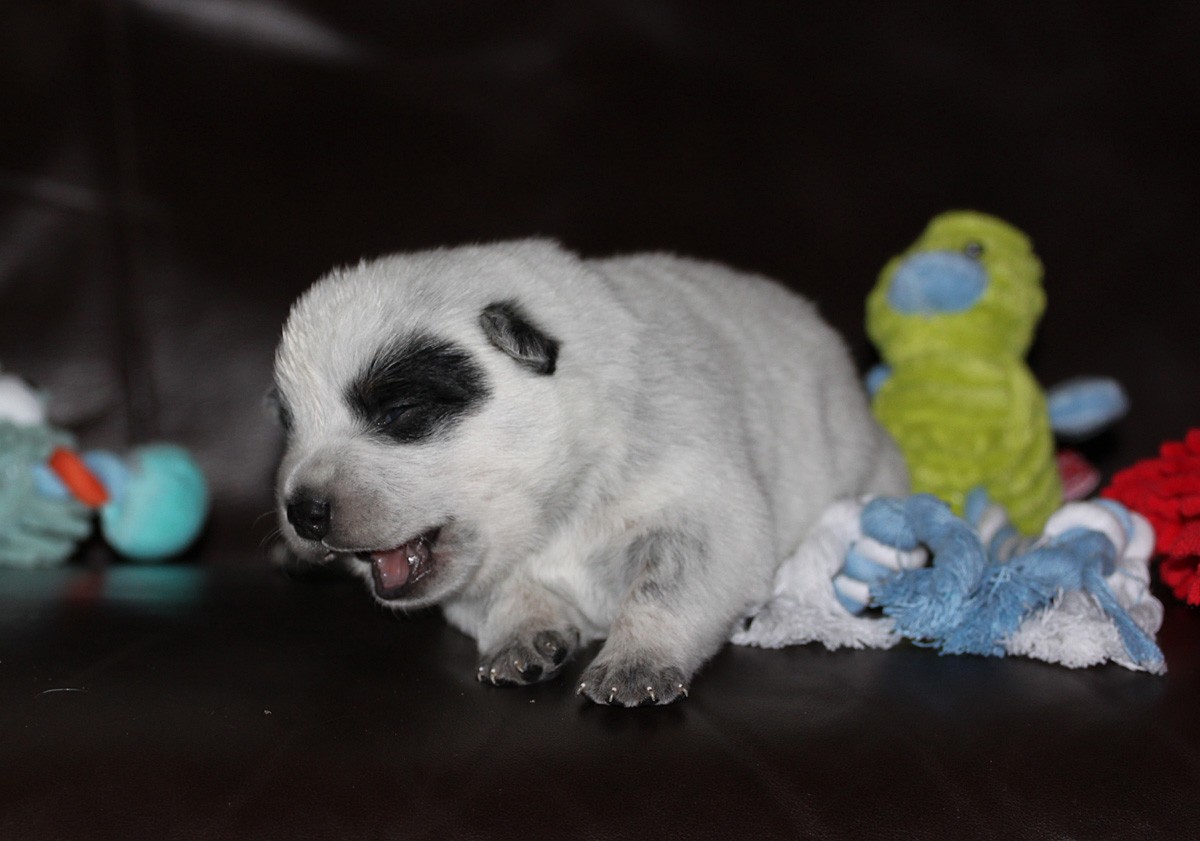 Puppies 1st day
Boy 1 weight 387 g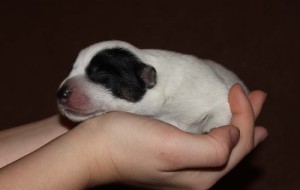 Boy 2 weight 289g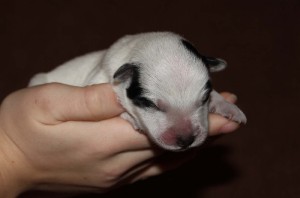 Girl 1 weight 350g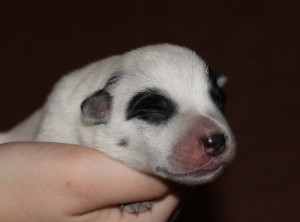 Girl 2 weight 285g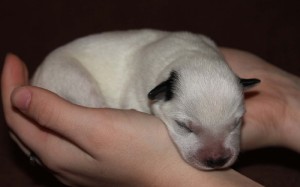 Girl 3 weight 325g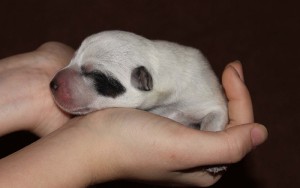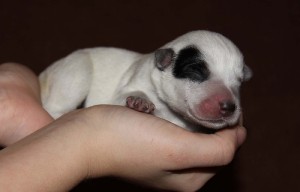 Girl 4 weight 325g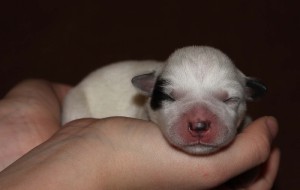 Girl 5 weight 380g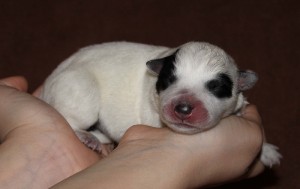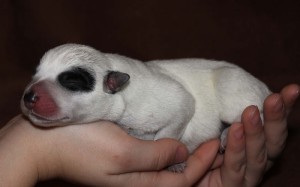 -----------------------------------------------------------------------------------------------------------------------------------
previous litters:
Litters Ch Quoin Princess Cidabro aka Vendy: litter A Danggali
Litter Jemma Blue Cidabro aka El: litter Q Cidabro
our previous litters