We plan our next litter for summer 2022
This time we chose Kari for Miley, a dog with huge work potential
Kari is a beautiful versatile dog of balanced nature, strong constitution, very docile and calm at work. Together with their owner, they focus mainly on sports cynology (training, defense, tracks) and herding. By this year, he has passed a total of 17 performance tests, including working tests - NHAT and WHT.
Kari's father is a beautiful strong dog imported from the USA with the Kurpas line in the pedigree GCH CH USA Straight Arrows the One Ca (Littleflock Peacemarker X Tequila Shot Straight Arrows)
Kari's mother is Charrinka from Dorrinka (Australia from Dorrinka X Va Bene Neverland King) with an Australian line from her father´s family Heelersridge
We expect healthy puppies of calm nature with a desire to work and show preconditions. due to the show successes of Miley (GCH CR, Clubchampion, CH SK) and Kari (Champion PL, GrandCh CR, Juniorchampion CR, Juniorchampion SK, Club Juniorchampin).
If you want to know how puppies grow when they are born, here is a link to our pregnancy calendar :)
GrandCh ČR, CH SK, Klubový šampion Daydream Danggali, HIC x GrandCh, Caramel Candy RedBlue Star´s
HD A, ED 0, PRA A, BAER OK HD B, ED 0, PRA A, BAER OK, spin + spondy clear
NCL adult onset N/N, NCL 5 N/N
Czech Grandchampion Czech Grandchampion
Czech Clubchampion Czech Club Juniorchampion
Slovak Juniorchampion National Winner, Regional Winner
HWT (herding working test) ZOP, ZZO, ZZO 1, ZZO 2, ZVV1
BH-VT, IBGH 1, IBGH 2, IBGH 3, IGP1, IGP2, SPr1, FPr1, FPr2, StPr1
HWT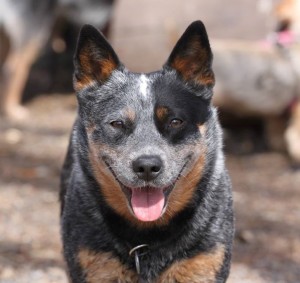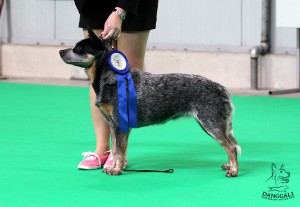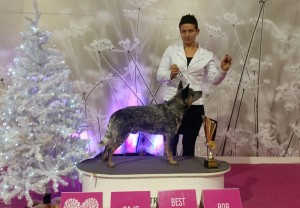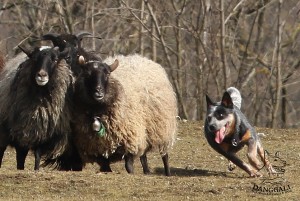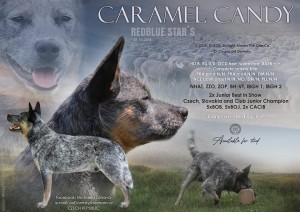 Puppies are on a strict worming and vaccination schedule. They are socialized with our dogs and family.
Parents of our puppies are health tested (HD, ED, PRA-prcd) and puppies are BAER tested (brain-stem auditory evoked response), and microchipped.
Our puppies are tested on Volhard's Puppy Aptitude Test (PAT) Joachim and Wendy Volhard ©2003 (www.volhard.com), for CHOOSING THE RIGHT PUPPY FOR THE RIGHT HOME
Write us in time if you are interested in pre-booking puppy!!!!!!
Puppies from our previous littes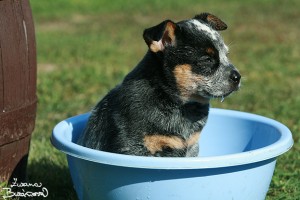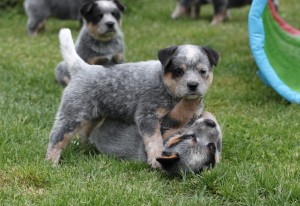 Conditions of reservation:
Pre-booking is a deposit payment of 30% on account, this amount must be sent within 3 days of your provisional booking, then the puppy reserved. Upon receipt of the advance puppy is firmly booked. Is non-refundable and non-transferable THE OTHER BABY WITHOUT PAYMENT IS OF ANY NEGOTIATIONS FOR SALE ONLY OPTIONAL and puppy can be sold to another buyer.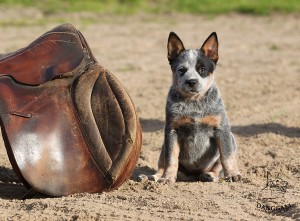 our previous litters: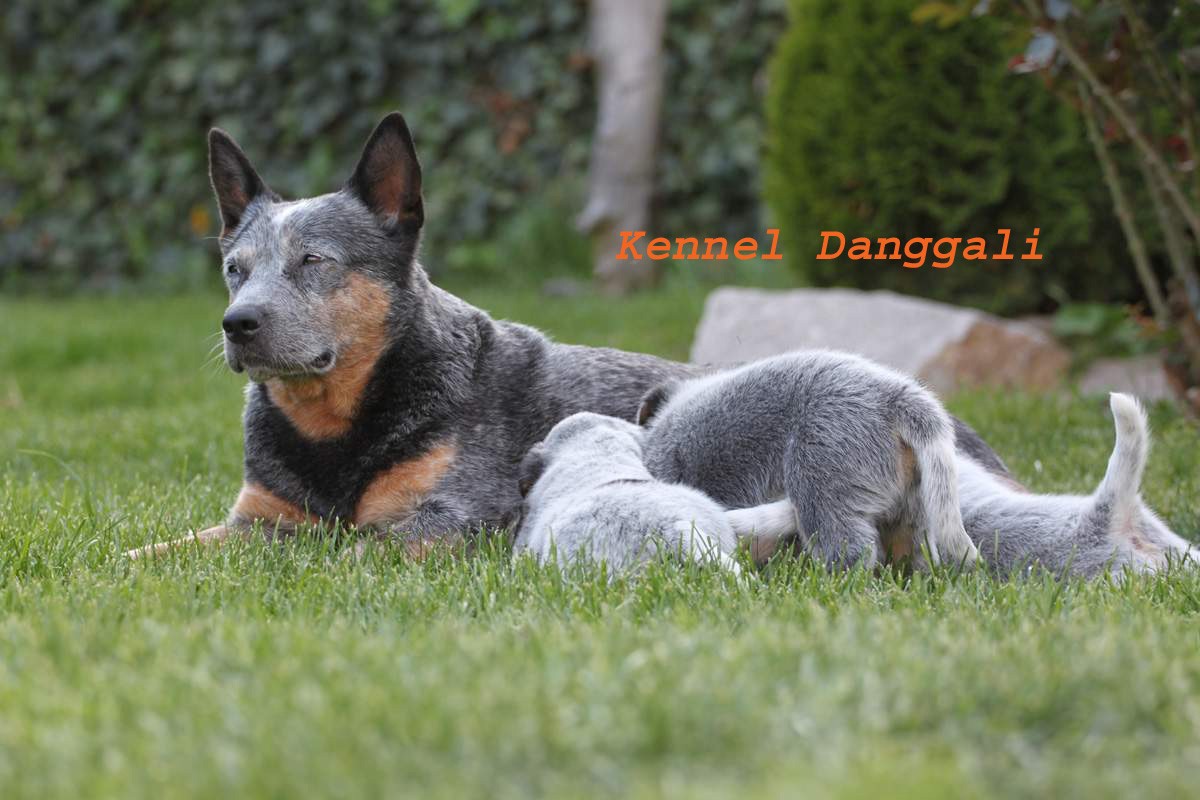 GrandCh Quoin Princess Cidabro aka Vendy:
Armadale Danggali aka Issa:
GrandCh Club Ch Daaydream Danggali aka Miley:
Jemma Blue Cidabro aka El: litter Q Cidabro
our previous litters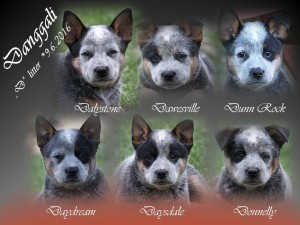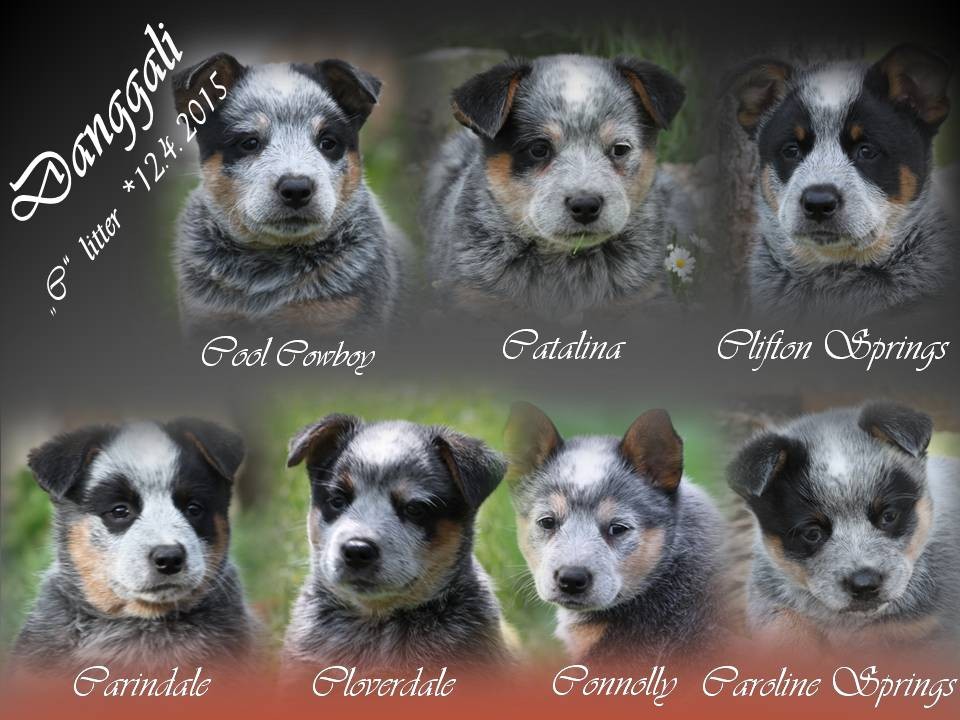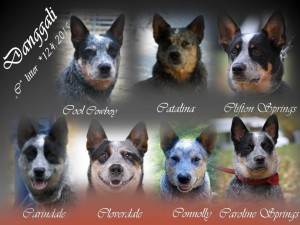 Vždy uvítáme kontakt s novými majiteli našich štěňátek a rádi se vším pomůžeme.
Vítané jsou i nezávazné návštěvy pro ty, kteří ještě nejsou zcela rozhodnuti si pořídit právě honáčka.
Pokud máte zájem o rezervaci štěňátka z naší chovatelské stanice, určitě nás včas kontaktujte.