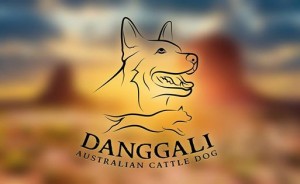 We hope you will like our website and our dogs.
"Danggali" is FCI registered and protected kennel name.
Danggali - the name of our kennel - is Wilderness Protection Area and Conservation Park in the northern half of the Murray Basin adjacent to the New South Wales border.
We´re a small Czech kennel breeding Blues. Our kennel is situated near Czech and Moravia Highlands. Our cattle dogs are members of our family. They are very loyal, obedient and intelligent.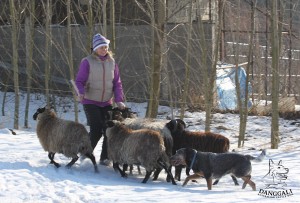 Our breeding aim is to breed high quality ACDs with conformation to ACD standard, socialized puppies, suitable to live in a family.

All our pups are raised inside and are handled by many people and children since birth. We strive to breed excellent quality, healthy, strong and sound pups for all dog sports, herding, show or pets (10 pups have got title Champion).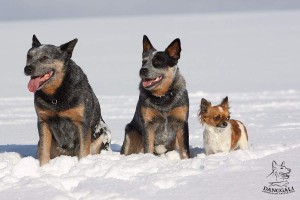 Puppies are on a strict worming and vaccination schedule. They´re socialized with our dogs and family.
Parents of our puppies are health tested (HD, ED, PRA-prcd, PLL) and puppies are BAER tested (brain-stem auditory evoked response), and microchipped. Our puppies are tested on Volhard's Puppy Aptitude Test (PAT) Joachim and Wendy Volhard ©2003 (www.volhard.com), for CHOOSING THE RIGHT PUPPY FOR THE RIGHT HOME
,,,,,,,,,,,,,,,,,,,,,,,,,,,,,,,,,,,,,,,,,,,,,,,,,,,,,,,,,,,,,,,,,,,,,,,,,,,,,,,,,,,,,,,,,,,,,,,,,,,,,,,,,,,,,,,,,,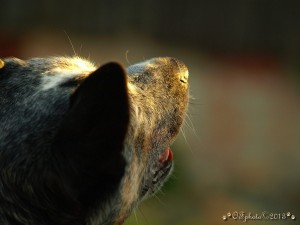 7.6.2019 - Miley is pregnant!!! We are sooo pround :)
17.5. 2019 - We visited our Dutch friends. Many thanks for their friendly hospitality. Well, we are looking forward to babies!!! štěňata - nabídka
Miley fulfilled the conditions for the titles Czech Clubchampion and Granchampion!!!
30.3. 2019 - Jarní pochodování s pejskama - fotky zde https://danggali.rajce.idnes.cz/Jarni_pochodovani_2019/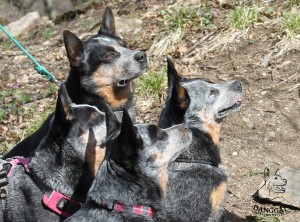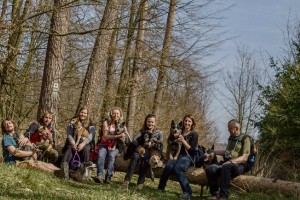 Miley accomplished all conditions for award titles CZECH CLUB CHAMPION!!! and GRANDCHAMPION!!!
03.25. 2019 - Our amazing offspring Dalystone Danggali aka Dingo on billboard :)
02. 02.-03. 2019 - IDS DUOCACIB Brno
judge - Opara J. Pl
champion class - Daydream Danggali "Miley" Ex1 CAC ResCACIB
judge - Matyáš, SK
champion class - Daydream Danggali "Miley" Ex2 resCAC
01.27. 2019 - Annandale Danggali "Aisha" meets all conditions for racing in LA 3 categories!!!!
1.zk LA2 - 2.place
2.zk LA2 - 3.place
3.zk LA2 - 2.place
All together 1.place!!!
We´re sooo proundly. Big congrats Pavla, Michal and Aisha!!!
01. 12. - 13. 2019 National Dog Show Brno
judge: Piskay Vl, SK
champion class: Daydream Danggali "Miley" V1 CAC National winner!!!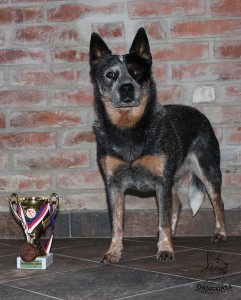 Our training - Traditional Style
Happy New Year 2019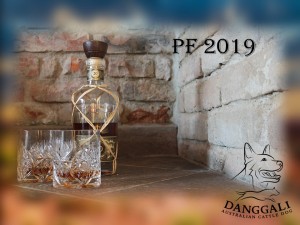 19. - 21.October 2018 - Danggali meeting Vol. 4
We spent very nice weekend with our offsprings and with their owner - our friends.
We are looking forward to meeting next year :)
Photos here https://danggali.rajce.idnes.cz/4._Danggali_sraz_19.-21.10.2018_Zubri/
September 30. 2018 - National championship in herding - traditional style
We are soooo pround and very happy!!!
09/30 Načešice HERDING WORKING TESTS - TS
judge: Andre Roller (DE)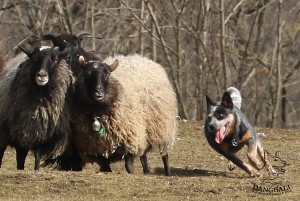 Daydream Danggali aka Miley made very successful HWT-TS. She got the rating very good for 87 points (100). We are looking forward to trials IHT-1!!!

September 15. 2018 - Hard Dog Race Opatov Czech Rep.
So our cattledog a great gang take part in amazing races HDR. It was beautiful experience!!!
The team won the 4th place!!!
Michal + Ajša "Annandale Danggali"
Lenka + Nuri "Biamanga Danggali"
Pavel + Daisy "Daysdale Danggali"
and me + Miley "Daydream Danggali" as technical assistant, photographer and fan!!!
Big congrats all of them!!! :) GOOD JOB!!!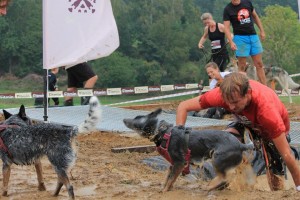 August 25. - 26. 2018 - Interdog Bohemia IDS Mladá Boleslav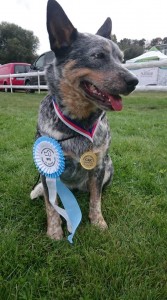 judge: Dolejšová O., CZ
Elingamite Danggali "El" - Ex1, CAJC, BOJ!!!
Big congrats!!!
August 5. 2018 - Herding with sheep Budišov nad Budišovkou
Daydream Danggali HWT exam. Miley was very handy :).
August 3. - 5. 2018 - USDDN Europe Dogfrisbee Championship 2018
Trnava, Slovakia
A great results!!! Lenka with Nuri "Biamanga Danggali" 3rd place on USDDN dogfrisbee EC!!! in freestyle!!!
Big congratulation!!!
June 23. 2018 - IDS Intercanis Brno, CZ
judge: Piskay Vl. SK
champion class - Daydream Danggali "Miley" CAC resCACIB
veteran class - Quoin Princess Cisdabro "Vendy" BOV a BOS!!!
8.-10.6.2018 - Dog Expo Nitra, SK
President Cup 2018
judge: Kotlár Róbert, HU
champion class - Daydream Danggali "Miley" CAC CACIB BOS