Jemma Blue Cidabro
Jemma Blue Cidabro "El"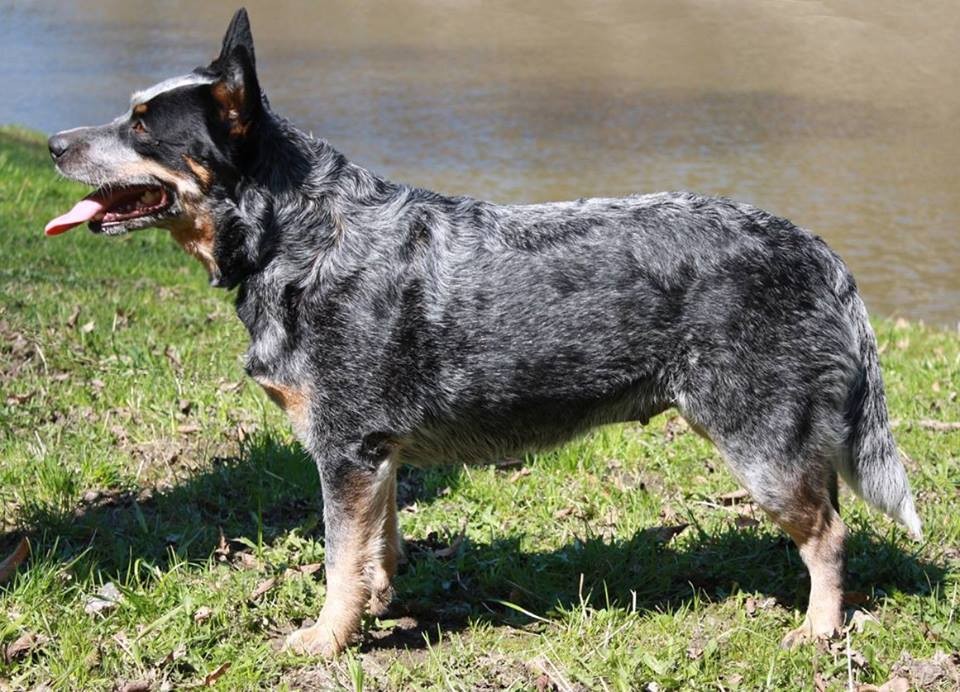 sir: BISS Ch.Austmans Real Riot
*16.4.2006 - Ϯ 27.5.2017
CAC CR, CAC SR, res. CACIB
heigth: 47 cm
weigth : 22 kg
PRA-prcd: patern B
HD B, ED free
correct scissorbite
full dentition
litter - Q-cidabro
El was mine first cattle dog. She came to us from a breeder "Cidabro". She was blue with a left eye spot. El had a great conformation, super temperament and a loving, sweet personality. She was the Alpha of our females. She was bold, confident and very sure of herself.
El´s father was one of the best red dog at the British Islands, the firsth red UK champion- BISS Ch. Austmans Real Riot (sun of Australian import Pavesi Real Mc Coy). Riot has only 2 litters out of Britain. That´s why El´s pedigree is very valuable for Europe.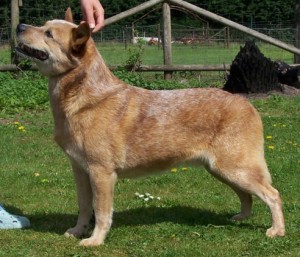 El´s mother was Freya´s Charm Cidabro "Chiki", typical representative of this breed. Her pedigree is very interesting, too. Sir ICh. Windwarriors Flying Force and dam ICh. Zeecidabro des Poenjaap- pedigree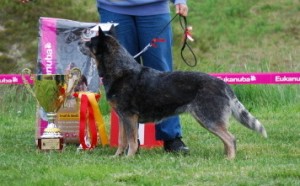 El wa excelent bitch, with correct high and strength constitution. She was temperamental, obedient working dog, she learns very quickly. She was diffident of stranger. She was very loyal, obedient and extremely intelligent.
We were training obedience, basic of frisbee, bikejöring and dogtrekking. We tried to hearding, defence and agility or sometimes coursing.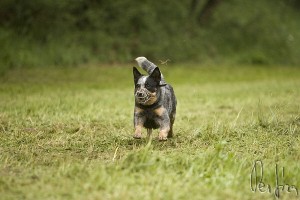 Preview of picture in folder El současné