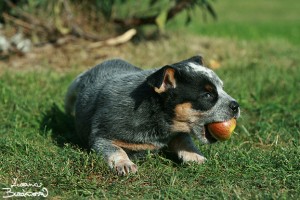 5.11.2013- DUOCACIB / IDS Prague 2.11.-3.11.2013

Saturday:
Annandale Danggali "AISHA" Exc.2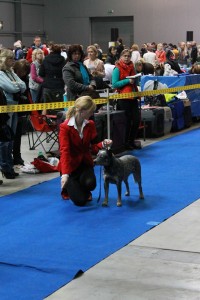 Sunday:
Annandale Danggali "AISHA" Exc.1 CAC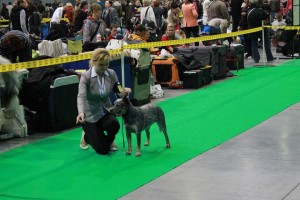 SHE FULLFILED CONDITIONS FOR JUNIORCHAMPION OF CZECH REPUBLIC.

18.7.2013- photo 42 day of pregnant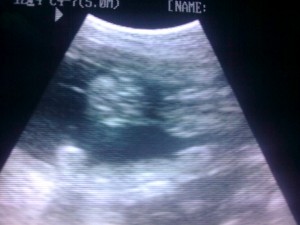 There is Vendy´s pregnancy calendar Puppies/for sale

1.7. 2013- Ch Quoin Princess Cidabro aka Vendy is pregnant!!!! We are looking forward puppies
29.6.2013- Intercanis Brno- judge Javorčík SK

Annandale Danggali "Aisha" junior class, EX 1, CAJC, BOJ- congratulation

18.6.2013- Happy B-day to Aisha, Issa and Dag, our puppies from litter A- Danggali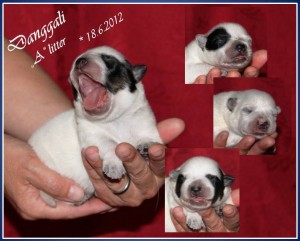 9.-11.6. 2013- our famous holiday in Holand http://danggali.rajce.idnes.cz/Dutch_holidays/
Štěňata/nabídka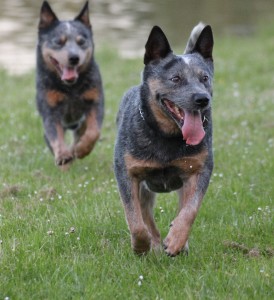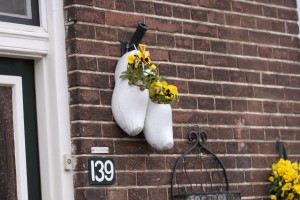 31.5-2.6.2013- we congratulation to Zita and Michal- Annandale Danggali aka "Aisha"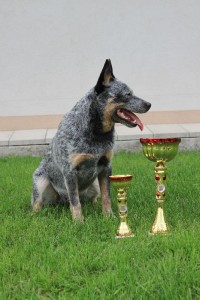 What a great weekend for Aisha !!!!
First time in junior class in Slovakia :)))
CAC Senec Exc 1 CAJC BOJ BOB , Top 5 for BIG
CACIB Nitra EXc 1 CAJC BOJ BOB
CACIB Nitra Exc 1 CAJC BOJ BOB, Top 5 for JBIG CRUFT´S NOMINATION 2014
She is new JUNIORCHAMPION OF SLOVAKIA!

24.-26.5. 2013 Cattle Dog Cup super meeting of cattle dog breeder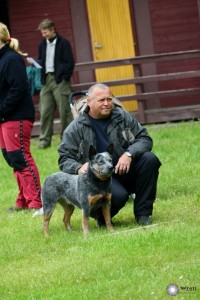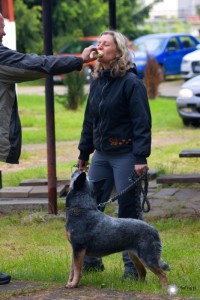 danggali.rajce.idnes.cz/Cattle_Dog_Cup_24.-26.5.2013/
21.5. 2013- World dog show Budapest- Annandale Danggali "Ajša"- junior class excellent Congratulation owners

19.5.2013- plan litter info - puppies/for sale
9.5. 2013- new photo Airville Danggali aka "Dag". It´s a big boy, it´s been genuine cattle dog

Vrh A

20.4. a 28.4. 2013- training in hearding a flock of sheep- Ch Quoin Princess Cidabro aka "Vendy"- more photos from our friends http://peggytrojans.rajce.idnes.cz/Pasenicko_paseni_20.4._2013 . Akce 2013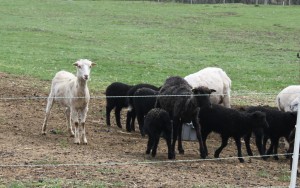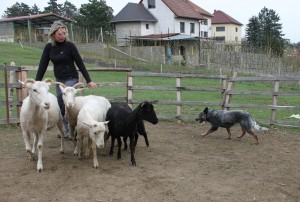 13.4.2013- CAC Ostrava judge Mudra CR great result

Quoin Princess Cidabro "Vendy"- champion class Ex1, CAC, National winner, BOB !!!!!!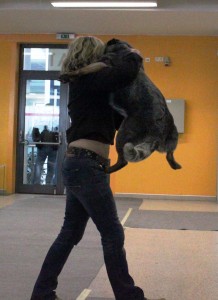 Annandale Danggali "Aisha"- junior class Ex1, CAJC, BOJ !!!!!!! wonderfully presented, excellent judgment, congratulations Zita and Michal and we wish them further successes exhibition- photo http://danggali.rajce.idnes.cz/Narodni_vystava_Ostrava_13.4.2013/


20.3.2013- due to the planned mating we tested PLL (primary lens luxation) - the result came out perfectly Vendy is normal/clear

2.3.2013- Memoriál J. Brym Zbraslav u Brna- obedience

Ch Quoin Princess Cidabro "Vendy"- our first race 2.nd place in competition 16 teams, we achieved 54 points (from 60)!!!! http://danggali.rajce.idnes.cz/Jihomoravska_liga_Zbraslav_2.3.2013/

others http://kkrosice.rajce.idnes.cz/Jihomoravska_Liga_2013_-_Zbraslav/
3.2.2013- CACIB Brno- judge Czempas- Chowaniec B., PL- photo here

Ch Quoin Princess Cidabro champion class Ex1, CAC, CACIB

Annandale Danggali baby class VP1 congratulation

Our sweetheart Quoin Princess Cidabro "Vendy" is Czech champion
28.1. 2013- ACD Spotlight odkazy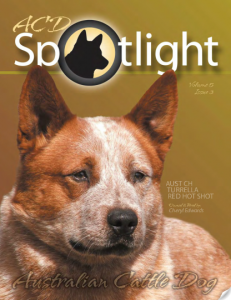 10.1.2013- odkazy

6.1.2013- 3. Novoroční závod KK Rosice http://danggali.rajce.idnes.cz/3._Novorocni_zavod_KK_Rosice/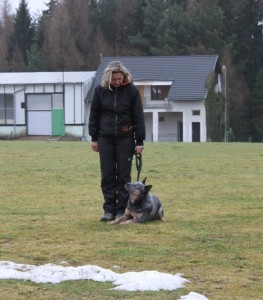 5.1. 2013- CAC Brno- Ch Quoin Princess Cidabro- Ex1, CAC, BOB an National Winner
and Annandale Danggali VP 1